They are here; the new Apple iPhone 14 cases are now available through our Webshop, Dashboard, API and plugins!
For all iPhone 14 models (including the iPhone 14 Plus, iPhone 14 Pro and iPhone 14 Pro Max) we have a broad variety of products available: soft cases, hard cases, biodegradable cases, bumper cases, crossbody cases and wallet cases. On top of that, we expect to have the deluxe and tough cases live in a couple of weeks!
See a complete overview of all the cases we offer below.
Mockups
We have updated the mockups for all iPhone 14 models! If you have already added any of the products for the iPhone 14 to your store, you probably have used our temporary mockups. You can import the new, updated mockups through our API.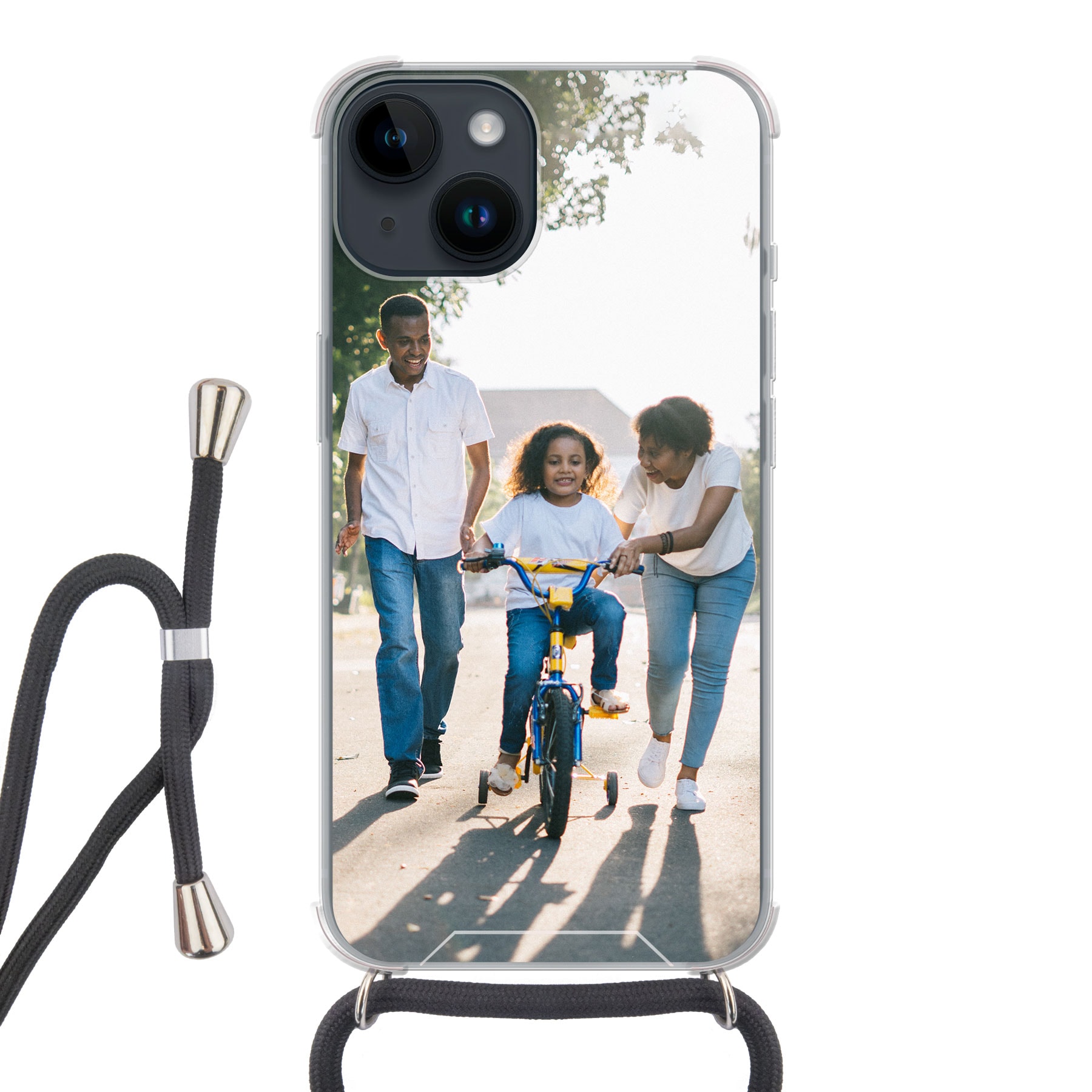 Soft cases
B65260000 – Apple iPhone 14 (back printed, transparent)
B65270000 – Apple iPhone 14 Pro (back printed, transparent)
B65280000 – Apple iPhone 14 Plus (back printed, transparent)
B65290000 – Apple iPhone 14 Pro Max (back printed, transparent)
B65300000 – Apple iPhone 14 Soft case (back printed, black)
B65310000 – Apple iPhone 14 Pro Soft case (back printed, black)
B65320000 – Apple iPhone 14 Plus Soft case (back printed, black)
B65330000 – Apple iPhone 14 Pro Max Soft case (back printed, black)
Hard cases
B65340000 – Apple iPhone 14 Hard case (back printed, transparent)
B65350000 – Apple iPhone 14 Pro Hard case (back printed, transparent)
B65360000 – Apple iPhone 14 Plus Hard case (back printed, transparent)
B65370000 – Apple iPhone 14 Pro Max Hard case (back printed, transparent)
Biodegradable cases
E15150000 – Apple iPhone 14 Biodegradable case (back printed, black)
E15160000 – Apple iPhone 14 Pro Biodegradable case (back printed, black)
E15170000 – Apple iPhone 14 Plus Biodegradable case (back printed, black)
E15180000 – Apple iPhone 14 Pro Max Biodegradable case (back printed, black)
Bumper cases
U17150000 – Apple iPhone 14 Bumper case (back printed, transparent)
U17160000 – Apple iPhone 14 Pro Bumper case (back printed, transparent)
U17170000 – Apple iPhone 14 Plus Bumper case (back printed, transparent)
U17180000 – Apple iPhone 14 Pro Max Bumper case (back printed, transparent)
Crossbody cases
R30170000 – Apple iPhone 14 Crossbody case (back printed, transparent)
R30160000 – Apple iPhone 14 Pro Crossbody case (back printed, transparent)
R30180000 – Apple iPhone 14 Plus Crossbody case (back printed, transparent)
R30190000 – Apple iPhone 14 Pro Max Crossbody case (back printed, transparent)
Wallet cases
F50820000 – Apple iPhone 14 Wallet case (front printed)
F50830000 – Apple iPhone 14 Plus Wallet case (front printed)
F50840000 – Apple iPhone 14 Pro Wallet case (front printed)
F50850000 – Apple iPhone 14 Pro Max Wallet case (front printed)
Tough cases
T11310000 Apple iPhone 14 Tough case (fully printed, black insert)
T11320000 Apple iPhone 14 Plus Tough case (fully printed, black insert)
T11330000 Apple iPhone 14 Pro Tough case (fully printed, black insert)
T11340000 Apple iPhone 14 Pro Max Tough case (fully printed, black insert)
Fully printed cases
H21230000 Apple iPhone 14 Hard case (fully printed, deluxe)
H21240000 Apple iPhone 14 Plus Hard case (fully printed, deluxe)
H21250000 Apple iPhone 14 Pro Hard case (fully printed, deluxe)
H21260000 Apple iPhone 14 Pro Max Hard case (fully printed, deluxe)