Printing phone, tablet and MacBook cases
Learn everything about our various printing methods.
UV-printing
Fast, flexible and high quality.
Most of our products are UV-printed. We have over five years experience in UV-printing on phone cases and developed a unique process to make sure we can print high volumes of different cases at low costs.
Your image is processed through our system and automatically made print-ready for that specific phone model. Our Roland UV-printers are setup with CMYK and white inks. The printer first prints a white layer and secondly the right colour. Transparent areas in your image are not printed. The UV-light dries the ink and makes sure the ink will not come off.
We can print nearly any surface, from soft transparent phone cases to artificial leather wallet cases.
Why we use UV-printing:
Print on different surfaces
Sublimation
We use two kinds of sublimation printing: Film and paper sublimation.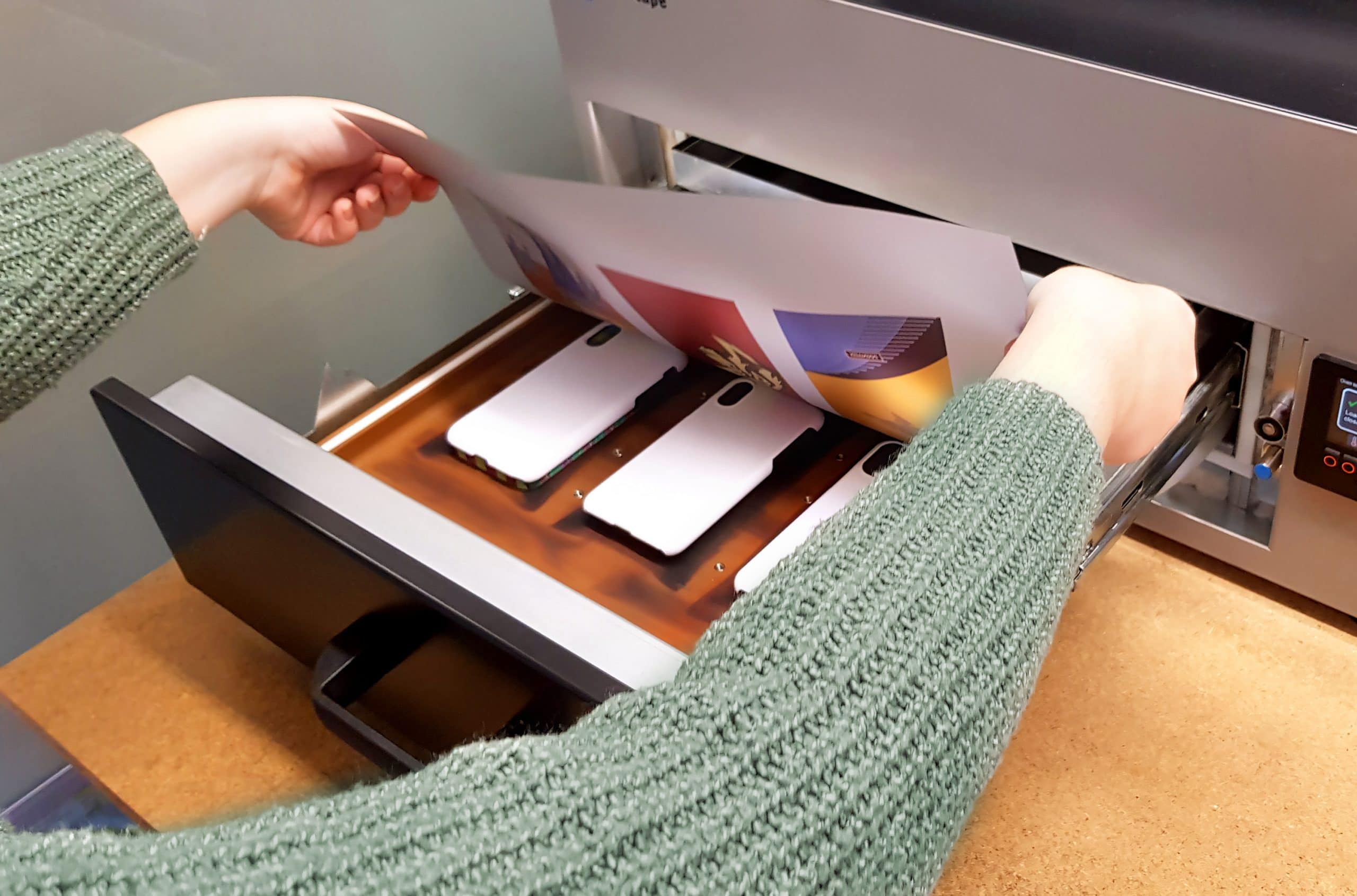 Film sublimation
Film sublimation is used to print around the edges of phone cases. First step: your design is printed on film paper and the jigs are pre-heated for further processing.
Secondly, we start the transfer phase. Heat and pressure is used to melt the film around a phone case. Heat opens the outside material of the case and turns the sublimation inks into gas. That way your design can transfer onto the product.
This printing technique is mostly used for photo printing. We use phone cases with special materials to maximize ink absorption for a vivid, photo paper-like result.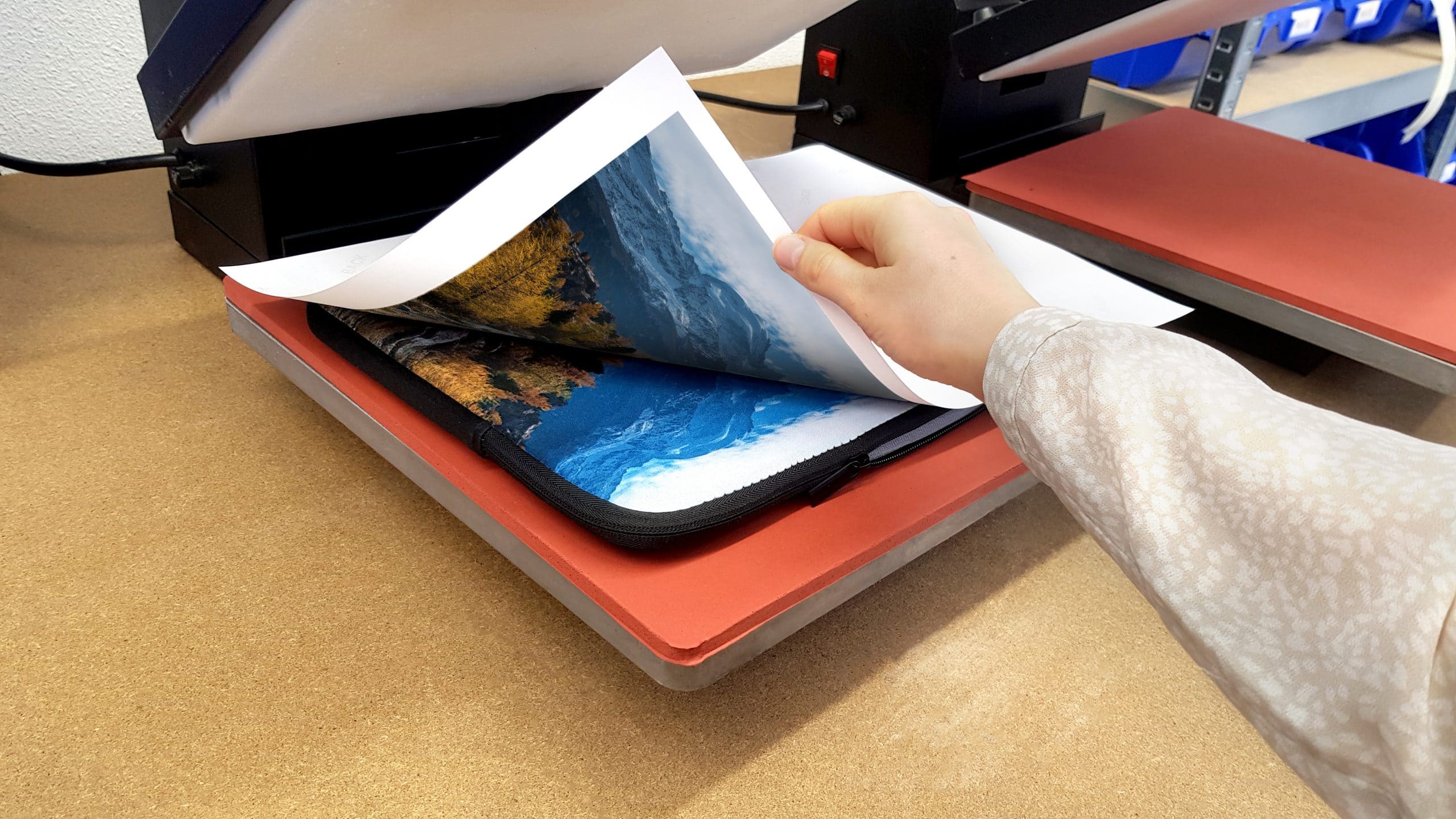 Paper sublimation
Paper sublimation works similar to film sublimation. The difference is that paper sublimation is used for flat products.
First we print your design on special paper. Secondly your images are transferred on the product using heat and pressure. Our cases and sleeves are specially developed for sublimation printing.