New: Custom MacBook Sleeves
We are proud to have started offering custom MacBook Sleeves. Our MacBook Sleeves are available in two sizes: for 13-inch and 15-inch MacBooks.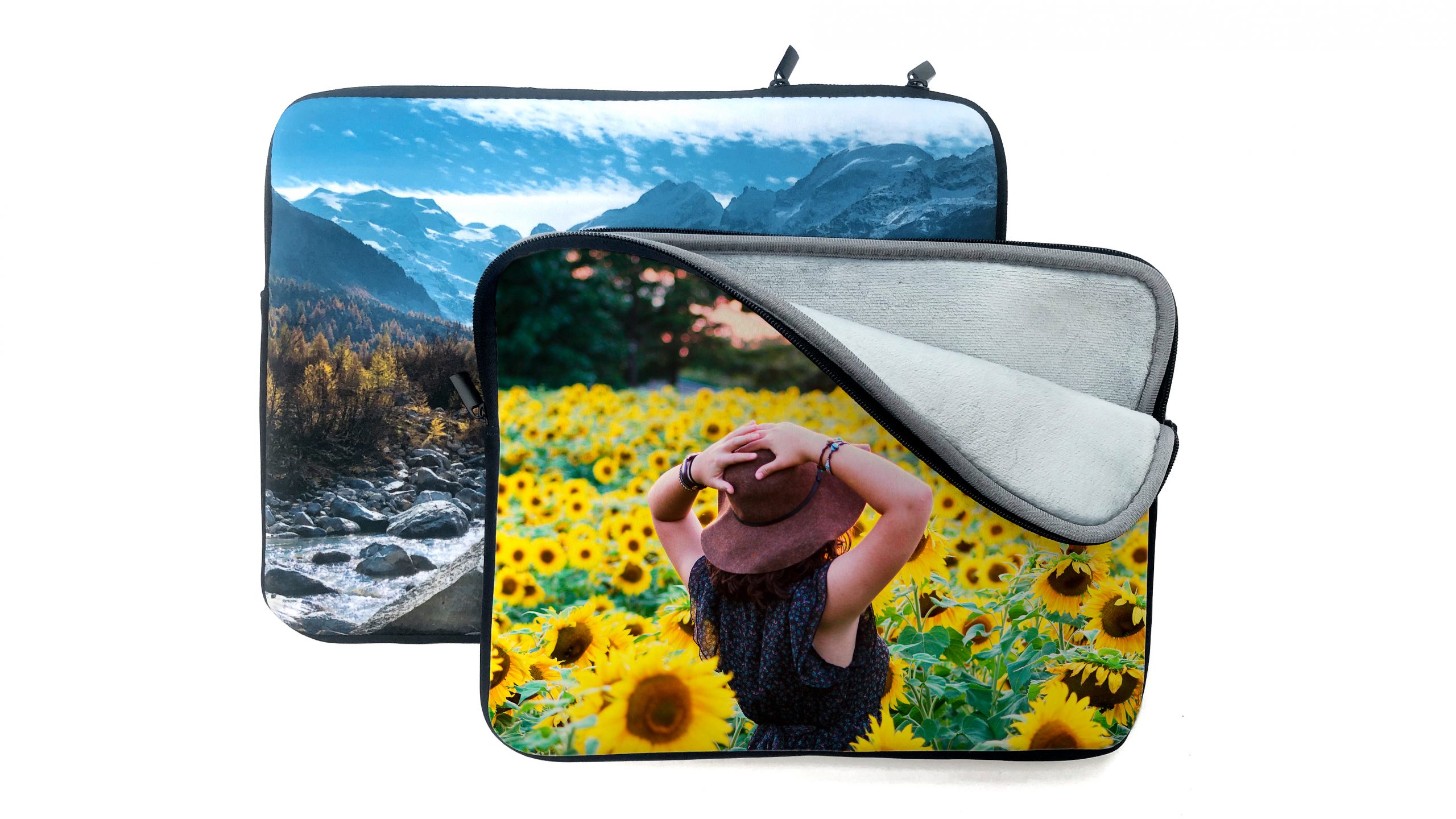 Combination of neoprene and suede
Our MacBook Sleeves are made of a combination of neoprene and soft suede materials. The neoprene will absorb shocks on impact, while the soft suede-like inside will make sure that MacBooks stays scratch-free.
Printed using sublimation
We use sublimation printing to print the MacBook Sleeves. Under high temperature and pressure sublimation inks will become liquid and transfer into the outside material of the MacBook Sleeve. Your design can be printed on the front side of our MacBook Sleeves.
Available in our webshop, plugins and via the API
You can start selling MacBook Sleeves today using our B2B webshop, plugins or API. We recommend a selling price of € 39,95. The purchase price for our Sleeves is € 14,50 ex VAT for automated ordering and € 15,95 ex VAT in our B2B webshop.
You can find more information about our MacBook Sleeves here.