Sell your own designs on phone cases in your retail outlet
Our solutions for retail:
Start your own phone cases brand
We give you the opportunity to sell your self-designed phone cases. The perfect addition to your product range. You can start even with one piece to first test your design.
Design your phone cases
You can sell your artwork on all of our phone cases. Make your own design. You can always test your designs using our mockup generator. That way you will immediately see how your design will look at an actual phone case.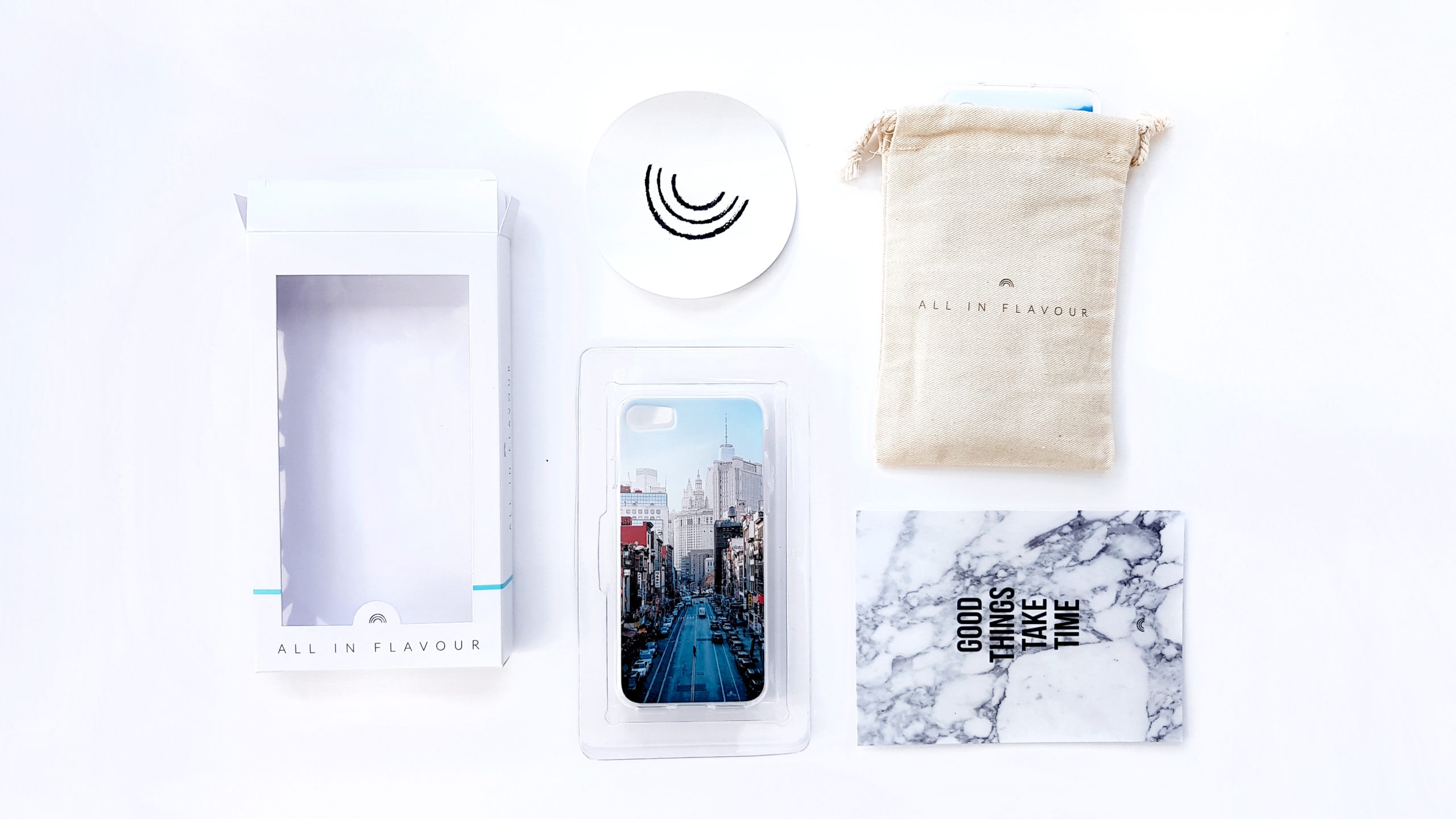 We also have custom retail packaging available
We have retail packaging available that you can customise using your branding. This feature is only available from 1000 pieces. The packaging has a plastic inlay which will hold the phone case in place. The outside is made of white cardboard which can be printed. The packaging has a clear plastic screen at the front to showcase your products. Our shop package comes with a retail slot.
Order at the Printeers Webshop
If you are ready to place your orders, you can use our B2B webshop. You can exactly place your design how you want it. What you see is what you get. If you want more information, eg. about volume discounts or custom packaging, don't hesitate to contact us.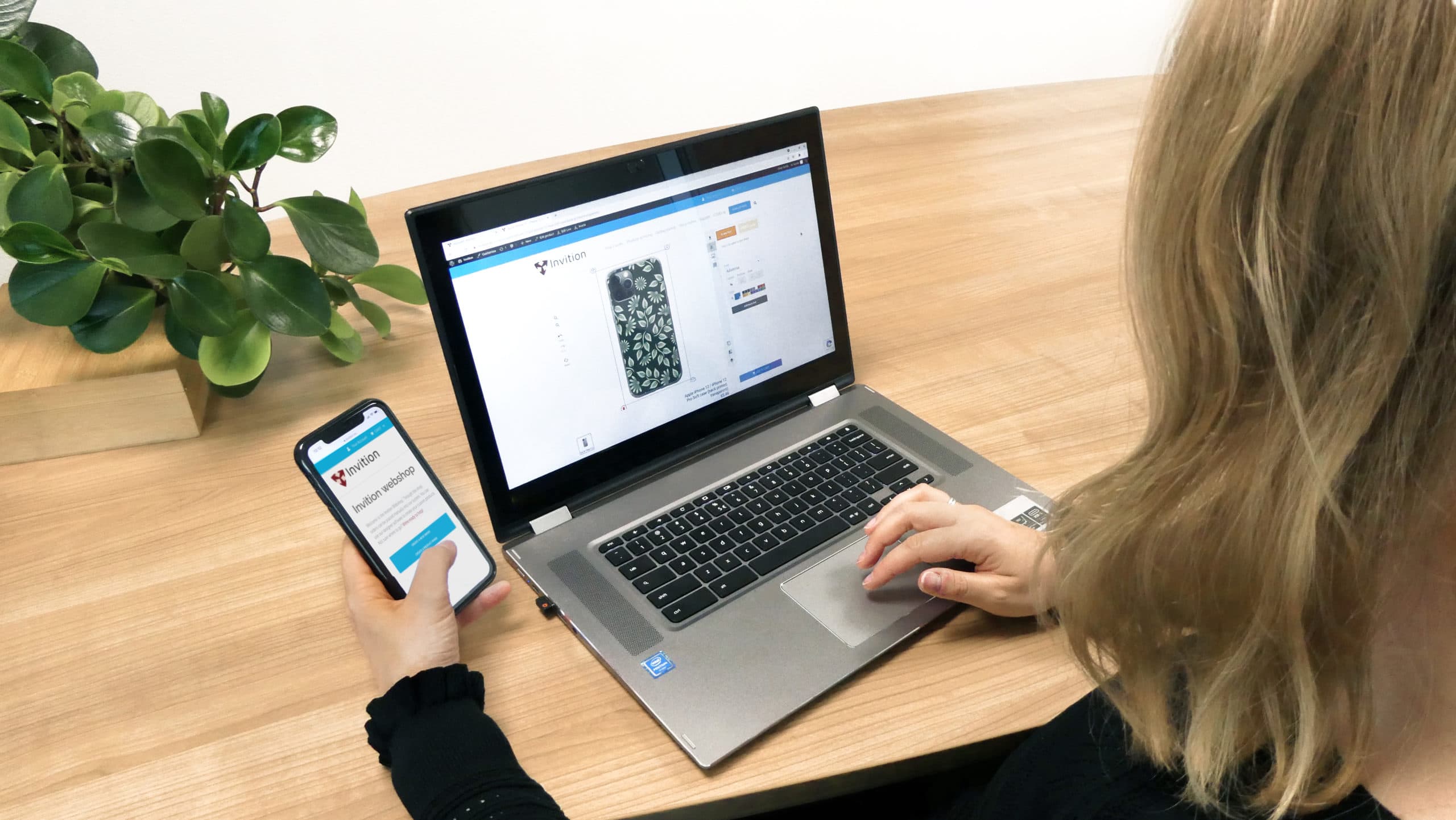 Would like to sell your own phone cases?
Start ordering today or get in touch with us to discuss your project.